George W. Jr. & Jocelyn M. Heywood  

owner - operators. 

24060 Highway 16/385 

Hill City, South Dakota  57745 

Cell Phone    (605) 484-4542 

Hours: 7am to 11pm mountain time.  

8- Furnished Cabins actual 550 sq. ft. w/2 bedrooms & hide-a-bed in living room - full kitchen 
For just a little more you can stay here in a actual individual cabin instead of a camping shed or a shared duplex.

6 Great Motel Rooms actual 280 sq. ft.  w/1 king  or 2 beds - queen & double - kitchenette
 ***** Our Rooms are larger than our close competitor's 1 room duplex cabin. With more included amenities & much lower rate!!!!!

Furnished  Motel Suite - 1000 sq. ft.  w/3 bedrooms & 3 hide-a-beds in living room - full kitchen 
Furnished Motel Suite - actual 560 sq. ft. w/2 bedrooms & 2 hide-a-beds in living room - full kitchen
Instead of LOL "FREE" continental breakfast, save by using our full kitchens and kitchenette

We offer *****: lower rates for extended stays. more included amenities than all competitors. Links above for details

***** For Our Guests an on premise - Laundromat 

$3.00 to wash & $3.00 to dry - Price includes: Laundry soap, bleach, Shout & dryer sheet or softener   **

Sorry absolutely no pets in the accommodations - Pets that can stay in a outside kennel that is set by your cabin. No motel rooms.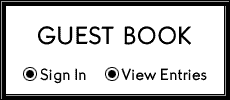 ****Our accommodations are designated "Non Smoking"  -  Smoking is allowed anywhere else outside the accommodations:

Decks for the motel rooms & 2 bedroom Suite.   Porches & patio for the cabins & 3 bedrooms Suite  

Black Hills Cabins & Motel at Quail's Crossing

Hill City, Custer, Keystone, Mount Rushmore & Crazy Horse area lodging in South Dakota

George, Jocelyn & Shekaina welcomes you to stay with us in 2024 for our 26th season here!!!!!

Providing Family Vacation, group re-union & Rally accommodations & lots of fun right here!!!

Countryside lodging just a 1/2 mile south of Hill City.

*****Compare included amenities for your best deal!!!!!   ***** 20' x 40' outdoor pool - open June 14th - Labor day, 
***** hot tub - open May 10 - Oct. 07       ***** 2 campfires areas - "wood included an  $20+ a day savings "    

*****  Free gold & gem panning "lessons - $25 per person"  right here in Spring Creek

*****  
Mickelson Trail
 access for our Customers out the back gate for a great walk, jog or bicycle ride . 
 * * * Check out our 
Rally page
 for availability, rates & policies, any reservations including August 02 - 11 / 2024 
 Links below for:  Complete details for each type of accommodation, rates, cancellation and other policies.

Availability - rate inquiry form -  You are also welcome to call or email 

Facilities are for our paid for guests, see rate pages for details on your visiting guest.

We hope to see you here for a great time 

in the Black Hills with us. Take care!!!

                                                   ***** ATTENTION!!!!! *****

You must mention this ad when reserving to receive the DISCOUNT FOR: 1 week advance,

paid in full, no cancellation - 3 nights minimum, no refund reservations - with signed Confirmation & CC documents. MOTEL ROOMS, CABINS & SUITES - $10.00 per night