George W. Jr. & Jocelyn M. Heywood  

owner - operators. 

24060 Highway 16/385 

Hill City, South Dakota  57745 

Cell Phone    (605) 484-4542 

Hours: 7am to 11pm mountain time.  

8- Furnished Cabins actual 550 sq. ft. w/2 bedrooms & a hide-a-bed in the living room 
For just a little more you can stay here in a actual individual cabin instead of a camping shed or a shared duplex.

6 Great Motel Rooms actual 280 sq. ft.  w/1 king  or 2 beds - queen & double
Furnished  Motel Suite - 3 bedrooms - 1000 sq. ft.  w/3 bedrooms & 3 hide-a-beds in living room 
Furnished Motel Suite - 2 bedrooms - actual 560 sq. ft. w/2 bedrooms & 2 hide-a-beds in living room
Don't pay 30% or more extra for a "FREE" continental breakfast when you can make you own here with our actual

full kitchens in the cabins & suites or kitchenettes in all our motel rooms!!!!!

or just use that saving and to go out to a local restaurant and have your breakfast served to you!!!!

***** For Our Guests an on premise - Laundromat 

$3.00 to wash & $3.00 to dry - Price includes: Laundry soap, bleach, Shout & dryer sheet or softener   **

We allow pets that can stay in a portable outside kennel that is set by your cabin, but sorry absolutely no pets in the accommodations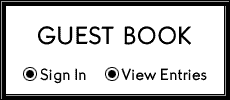 ****Our accommodations are designated "Non Smoking"  -  Smoking is allowed anywhere else outside the accommodations:

Decks for the motel rooms & 2 bedroom Suite.   Porches & patio for the cabins & 3 bedrooms Suite  

Black Hills Cabins & Motel at Quail's Crossing

Hill City, Custer, Keystone, Mount Rushmore & Crazy Horse area lodging in South Dakota

George, Jocelyn & Shekaina welcomes you to stay with us in 2023 for our 25th season here!!!!!

Providing Family Vacation, group re-union & Rally accommodations & lots of fun right here!!!

Countryside lodging just a 1/2 mile south of Hill City.

*****Compare included amenities for your best deal!!!!!   ***** 20' x 40' outdoor pool - open June 16th - Labor day, 
***** hot tub - open May 19 - Oct. 09       ***** 2 campfires areas - "wood included an  $20+ a day savings "    

*****  Free gold & gem panning "lessons - $15 per person"  right here in Spring Creek

*****  
Mickelson Trail
 access for our Customers out the back gate for a great walk, jog or bicycle ride . 
"Bicycle use & trail passes are included!!!     ***** 
Kayak Rental 
 * * * Check out our 
Rally page
 for availability, rates & policies, any reservations including August 03 - 13 / 2023 
 Links below for:  Complete details for each type of accommodation, rates, cancellation and other policies.

Availability - rate inquiry form -  You are also welcome to call or email 

Facilities are for our paid for guests.      ***** See rate pages for details on your visiting guest.

We hope to see you here for a great time 

in the Black Hills with us. Take care!!!

You must mention this ad when reserving to receive the DISCOUNT FOR:  

advance 8+ weeks,  paid in full, no cancellation - 4 nights minimum

no refund reservations - with signed Confirmation & CC documents.

MOTEL ROOMS, CABINS & SUITES - $15.00 per night